Board Members
Tony Aceti, Chair
Tony has more than forty years of experience as a certified public accountant, serving clients with a focus in the Alternative Investment and Not-For-Profit areas. Tony previously served as president of the Hudson County Chapter of the NJSCPA and was a trustee of the NJSCPA. In addition, he was a trustee and officer to the United Way of North Essex, Chairman of the Board of Barnabas Hospice, and President of the Montville Educational Foundation. He retired from KPMG in 2016. Tony and his wife, Susan, have two children, Lauren and Brian, and recently became grandparents.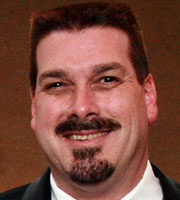 Kenneth Bostwick, Jr., Vice Chair
A native of New Jersey, Ken is a vice president at Lakeland Bank. He has over 35 years of banking and financial industry experience. Ken, his husband and two children reside in Lake Mohawk, NJ. In addition to his financial background, he has been associated with and been an officer of many not for profit/civic organizations, most recently, the Butler/TriBoro Rotary Club and The Riverdale Art Center. Ken and Lakeland Bank have been supporters of Push to Walk since 2007. He is proud to bring his experience and dedication to Push to Walk and looks forward to the continued expansion of such a unique and valuable organization.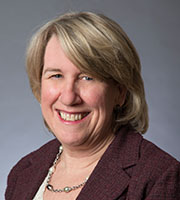 Ellen K. Duffy, Treasurer
Ellen is currently the Senior Vice President for Debt Issuance and Finance at New York City Housing Development Corporation. She is responsible for structuring and executing the debt issuance, as well as overseeing the cash management and investment functions for the Corporation. Prior to joining the Corporation, Ms. Duffy was a principal of the housing finance group at Bank of America Securities. Ms. Duffy previously held positions in the housing groups of the public finance departments at CS First Boston, First Union Securities and Citicorp Investment Bank. Ms. Duffy holds a B.A. in Economics from Providence College. She is happy to be involved with Push to Walk.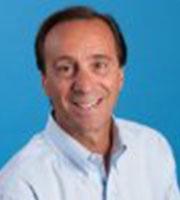 Steve Jekogian, Trustee
Steve was Director of Global Market Research for Merck Consumer Care specializing in Upper respiratory brands, before he retired in 2016. Steve's career has been in the consumer insight/market research area managing iconic, well established OTC drug, food, and beverage brands. Steve helped keep iconic brands such as, Claritin, Coppertone, Bayer Aspirin, Absolut vodka, and Lipton Soup, in key positions by providing needed consumer knowledge and insight to solve strategic issues, and to identify ways to enhance brand performance. Steve joined the Push to Walk board in February 2016, and hopes to use his experience to provide data and client knowledge to advance the organization. Steve lives in Morristown with his wife and is active in classic British car clubs. stevejekogian1@gmail.com
Helene Kennedy, Secretary
Helene, principal of Kennedy Communications, is a marketing communications consultant with over 25 years of experience developing and implementing communications strategies for financial services organizations, small businesses and nonprofits. This includes counseling senior executives, managing media and stakeholder relations, writing speeches and policy positions, and overseeing websites and the use of social media. She previously served as the Chief Communications Officer for the International Federation of Accountants and the Director of Communications for the American Institute of CPAs. An accredited member of the Public Relations Society of America, Helene holds an MA degree in English from the University of Maryland and a BA in English from Fairfield University. hkennedy@kennedycomm.com
Catherine Mazzola, MD, Trustee
Dr. Catherine Mazzola is certified by the American Board of Neurological Surgeons and the American Board of Pediatric Neurological Surgery. She completed her Pediatric Neurosurgical Fellowship at the University of Pittsburgh in 2002 and did her neurosurgery residency at New Jersey Medical School. Her special interests include hydrocephalus, traumatic brain injury and concussion, pediatric brain and spine tumors, craniofacial surgery, plagiocephaly, torticollis, Chiari malformation, cerebral palsy, spina bifida, spine deformity, epilepsy surgery and the management of movement disorders such as dystonia and spasticity. Dr. Mazzola is the founder of the Craniofacial Center at Goryeb Children's Hospital, the Pediatric Brain and Spine Tumor Center (now called GNOP) and the Spasticity and Gait Disorder Center of Goryeb Children's Hospital. She has been the Director of the Division of Pediatric Neurological Surgery since 2005. Dr. Catherine Mazzola has gone on neurosurgical missionary trips to Kenya and plans to go on future mission trips to other parts of the world for pediatric neurosurgery outreach. She is also involved in mentorship, training and education of pre-medical undergraduates, medical school students, and residents. Dr. Mazzola grew up in Queens, NY and currently lives with her husband and five children in northern New Jersey.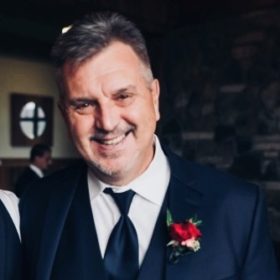 Kevin J. Moscatiello, Trustee
Kevin is currently the Operations Manager at Vernon Valley Teleport for US Electrodynamics in Vernon, NJ. He has been in the space/telecommunications industry since 1979 starting with his career in the US Air Force. Kevin is a team member for two patents for innovation in satellite command and control software. He has been involved in volunteer wok since 1986 with various sports leagues and the Knights of Columbus where he served two terms as Grand Knight. Kevin was first introduced to Push to Walk at Kessler where his youngest son was being treated for a spinal cord injury. His son attended Push to Walk for two years before returning to college. Kevin and his wife of 39 years have four children and live in Port Jervis, NY.
Gene Murphy, Trustee
Gene currently serves as CEO/President of Promedia-New Era. Gene, a lifelong resident of Bergen County, has been in the technology business, designing and implementing IT networks, for close to thirty years, twenty-two of those as the owner of Promedia-New Era. Gene was diagnosed with a spinal tumor in 1995 and has been an active client of Push to Walk for more than three years. He received a B.S. Degree with a Minor in Business Administration from William Paterson University in New Jersey. Gene has been married for twenty-five years and has two children.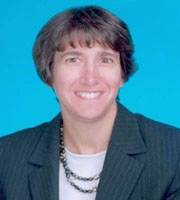 Debby Perelmuter, Trustee
Debby is from Montclair NJ, was a senior vice president with nearly 30 years of experience at the Federal Reserve Bank of New York (currently on leave). Her primary areas of expertise were in monetary policy and financial market analysis, operations and strategy. Debby was on the Bank's Diversity Advisory Council and provided executive leadership to the Bank's FedAbility resource network — a formal network within the institution focusing on disability issues and has worked closely with the Wall Street Warfighters, an organization that prepares newly-returning disabled veterans for careers in finance. She holds a B.S. from the Wharton School, University of Pennsylvania and an M.B.A. from the Stern School of Business, New York University. She currently sits on the Business School Advisory Board at Montclair State University, provides economics and finance expertise and mentoring at Montclair High School for the Fed Challenge program, has been a guest lecturer at a number of universities and business organizations and has served as an officer or trustee on a number of local non-profit organizations over the past two decades. Debby has multiple sclerosis, is a client of Push to Walk, and hopes to use her talents to help propel the organization further. perelmuterda@aol.com
We thank these board members for their dedication to founding Push to Walk and for their ongoing service and support.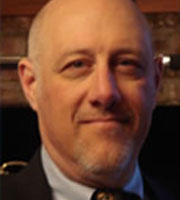 Joseph Ragno
Board Member 2007-2010
Joseph concentrates in municipal government law, public service labor matters, civil litigation, personal injury and land use law. He joined the firm of Struble and Appelt in 1984 with an extensive background in corporate finance. He is currently the managing partner of the firm Struble, Ragno in Riverdale, NJ. Joseph was instrumental in helping Push to Walk form and open its doors by providing the legal work necessary to be recognized as a non-profit organization.
jragno@ragnolaw.com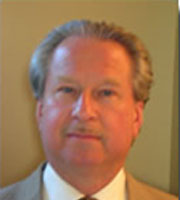 Howard Bielski
Board Member 2007-2013
Howard is a licensed CPA since 1981. As a Partner in accounting firms for more than 26 years, his duties include auditing, general accounting, business and personal tax preparation, and tax planning. His concentration is in the following industries: Food and Beverage, Transportation, Manufacturing, Retail Trade, Health Services, Contractors, Professional Services and Non-Profit Entities. His office is in West Orange, NJ. howard@bielski.com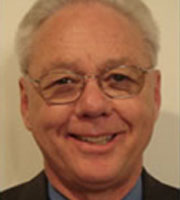 Ralph Rathyen
Board Member 2007-2013
Ralph has a BA and MA in History and a Masters of Education in Educational Administration from William Paterson University. He retired after 35 years as a public school teacher, coach and educational supervisor in the Butler Public Schools in Butler, NJ. He has also been a licensed professional realtor for five years with a background in residential and commercial real estate. lural@optonline.net