Our Staff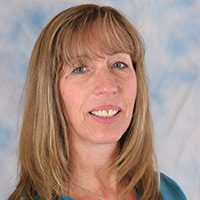 Cynthia Templeton
- Founder & Community Partnerships Coordinator
Cynthia Templeton, an experienced entrepreneur and administrator, founded Push to Walk in January 2007 with her son Darren, who sustained a C5 Spinal Cord Injury (SCI) in July 2004. Since the opening until now, Cynthia has been responsible for the daily operation of Push to Walk, including finances, development, and marketing. She continues to stay involved and maintain regular contact with clients and family members, assist with building collaborative partnerships and work on special projects to build the Push to Walk brand in the community. ctempleton@pushtowalknj.org
Vivian Kiggins
- Executive Director
Vivian joined Push to Walk in April 2018 and brings experience both as an Executive Director as well as a grant writer/development associate for a number of organizations. She has a Bachelor of Science degree from Colorado State University and numerous years of experience working in the nonprofit sector. Vivian works closely with the other members of the management team in the daily operations of Push to Walk. Her responsibilities encompass a range of administrative and development duties, as well as strengthening and cultivating relationships with past, present, and future clients and their families. She will continue to promote the mission and vision of Push to Walk in Bergen County, as well as throughout the state. vkiggins@pushtowalknj.org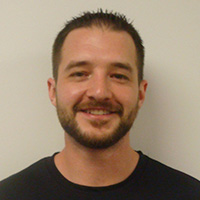 Chris Meola
- Program Director
Chris began working at Push to Walk in August 2013 as an aide after witnessing a friend sustain a spinal cord injury. He received his bachelor's degree in Recreation & Leisure with a concentration in Sports Management from St. Thomas Aquinas College in May 2009.  He maintains his Basic Life Support (BLS) certification and is an NASM certified personal trainer.  As of July 2015, Chris became a trainer at Push to Walk and received his master's degree in Exercise Physiology from William Patterson in May 2019. Chris was promoted to Program Director in September 2020 and is responsible for overseeing the training staff.  cmeola@pushtowalknj.org
Kyle Cooper
- Neuro Exercise Trainer
Kyle began working at Push to Walk in March 2018. He received his associate's degree in Exercise Science from Mercer County Community College in 2014 and his bachelor's degree in Exercise Physiology from William Paterson University in August 2016. He maintains his CPR/AED and First Aid certifications and is a NSCA certified Strength and Conditioning Specialist. Kyle previously worked as a physical therapy aide. He continues to work as a personal and group exercise trainer outside of Push to Walk. kcooper@pushtowalknj.org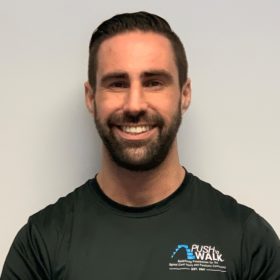 Matt Lasky
- Neuro Exercise Trainer & Education Manager
Matt started interning at Push to Walk in January 2012 and transitioned into a part-time training position in July 2012. He successfully completed the Certified Spinal Cord Injury Recovery Apprentice program at Project Walk in California in June 2012. Matt earned his bachelor's degree in Exercise Science from Rutgers University and currently holds a certification in Strength and Conditioning through the NSCA, as well as in CPR training. mlasky@pushtowalknj.org
Ashley Pauly
- Neuro Exercise Trainer
Ashley began as an intern for Push to Walk in the fall of 2020. After completing her hours, Ashely was hired as an aide. In November 2020, she graduated with a Bachelor's Degree in Exercise Physiology from William Paterson University. Ashley is continuing her education at William Paterson in the fall of 2021 to obtain a Master's Degree in Exercise Physiology. Ashley is certified in CPR & AED. Ashley was promoted to Trainer in July of 2021 and hopes to receive her doctorate in the future.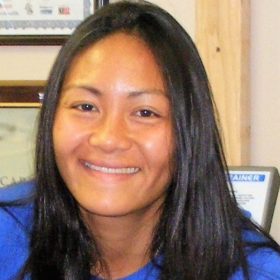 Karla Ruaya
- Neuro Exercise Trainer
Karla began working at Push to Walk in May 2010 and left to work full time in NYC in December 2013. She remained involved with the organization during her hiatus by volunteering for fundraising events and conducting adaptive tennis workshops for Push to Walk clients each year. Karla returned to Push to Walk in February 2018. She graduated with a master's degree in Exercise Physiology from Northern Michigan University and is an ACSM Certified Exercise Physiologist. Karla completed the three day NeuroRecovery Network (NRN) Locomotor Training Workshop in March 2018 and maintains her CPR/AED certification. She is also certified in Pilates, yoga, and spin, and is a USPTA certified Tennis Professional. kruaya@pushtowalknj.org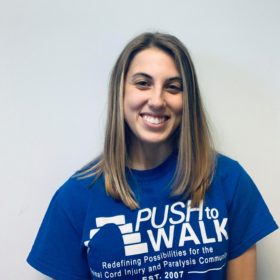 Brittany Smith
- Aide
Brittany started as an aide at Push to Walk in September 2019. She earned an associate degree from the County College of Morris in biology in August 2018. She is now attending Montclair State University and is working towards her master's in Nutrition. Brittany intends on becoming a registered dietitian upon graduation. She maintains her CPR/AED certifications. Brittany is also a NASM certified personal trainer.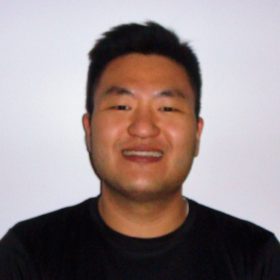 Josh Song
- Locomotor Aide & FES Specialist
Josh Song began volunteering at Push to Walk during Summer 2013 and transitioned into a part-time aide position. In July 2015 he became the Locomotor Aide and in January 2016, after successfully completing the FES Advanced Course at Restorative Therapies, he became the FES Specialist. Josh earned his bachelor's degree in Environmental and Business Economics from Rutgers University. He maintains his First Aid, Basic Life Skills (BLS) Healthcare Provider and USAW Level 1 Sports Performance Coach certifications. Josh is currently working towards completing his NSCA certification in hopes of becoming a PTW Neuro Exercise Trainer. jsong@pushtowalknj.org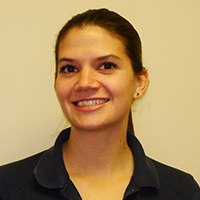 Tiffany Warren
- Neuro Exercise Trainer
Tiffany started working at Push to Walk in September 2010 as an aide and became a full time trainer in October 2012. She graduated with a bachelor's degree in Exercise Science from William Paterson University in December 2009. She maintains her CPR/AED and First Aid certifications and is an ACSM Certified Personal Trainer. She also completed a 3 month internship at Hackensack Hospital's Cardiac Rehab Center during her final semester. Tiffany attended the three day NeuroRecovery Network (NRN) Locomotor Training Workshop in February 2013 and the FES Advanced Course at Restorative Therapies in October 2013. In August 2016 she completed the Pediatric NRN Locomotor Training Workshop to assist Push to Walk with its expanding clientele. Tiffany served as the Program Director at Push to Walk for 5 years. twarren@pushtowalknj.org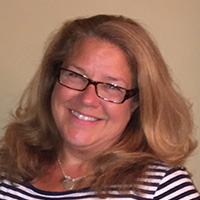 Hope Edelman
- Bookkeeper
Hope Edelman started working at Push to Walk of Oakland in the Spring 2014 as the organization's bookkeeper. She has worked for various companies including ITT World Communications as a Senior Accounting Analyst, The Law Firm of Gibney, Anthony & Flaherty as the Legal Administrator and the Law Offices of Peter Van Aulen as the Accounting Manager.  Her focus is on automating and updating accounting and office systems to improve daily operations and efficiency. She is responsible for administering Push to Walk's daily accounting.  hedelman@pushtowalknj.org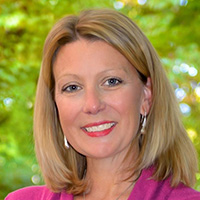 Kate Wolfe
- Client & Event Coordinator
Kate started at Push to Walk in June 2016 as the part-time Administrative Assistant, which evolved into her becoming the Client and Event Coordinator in January 2020. She has been an active volunteer in the school community since 2006.  Prior to that she worked as an event planner for various organizations such as Meeting Partners, planning corporate special events.  Her duties include assisting new and existing clients, event planning, and assisting both the program staff and the administrative staff in any way that she can. kwolfe@pushtowalknj.org