Push to Walk enables spinal cord injury and paralysis clients to have a brighter future with innovative, specialized treatments.
Push to Walk enables spinal cord injury and paralysis clients to have a brighter future with innovative, specialized treatments.
Get innovative treatment
that
pushes farther.
Individualized Strengthening Plans
Push to Walk works one-on-one with clients to regain strength and function to improve their day-to-day lives, focused on specific, meaningful goals.
Specialized, Neuro-Focused Care
Push to Walk is uniquely equipped to serve clients with neurological conditions including spinal cord injuries, traumatic brain injuries, cerebral palsy, multiple sclerosis, Parkinson's, and other forms of paralysis.
Empowering, Uplifting Community
Push to Walk is a positive environment designed to facilitate forward progress for our clients. Our welcoming, optimistic, supportive community motivates us all and makes the hard work enjoyable.
Complex conditions deserve
specialized

expertise.
Push to Walk's expertise is unparalleled in our area. Our Activity-Based Trainers have a minimum of a Bachelor's Degree in Exercise Science and are certified through the American College of Sports Medicine, the National Academy of Sports Medicine, or the American Council on Exercise. They require an extensive, hands-on, neuro-focused training program for multiple neurological conditions and regular, continuing education.
"Once you're here, you don't even realize how hard you're working. You're just having a good time. You know, you feel normal."
Susan D.
Push to Walk Client
Push to Walk relies upon donations.
Many of our clients cannot afford the life-changing care they receive. We rely upon donations from caring supporters to make it work.
Please consider a small donation.
We know your needs are complex. We'll work through our proven process with you to achieve the best outcomes possible.
See Push to Walk's innovative space for yourself and learn what our exceptional staff can do to build your strength and confidence.
Fill out the application that fits your diagnosis, and tell us about your specific needs.
Enjoy the benefits of joining on the very first day, and continue to see the positive impact for years to come.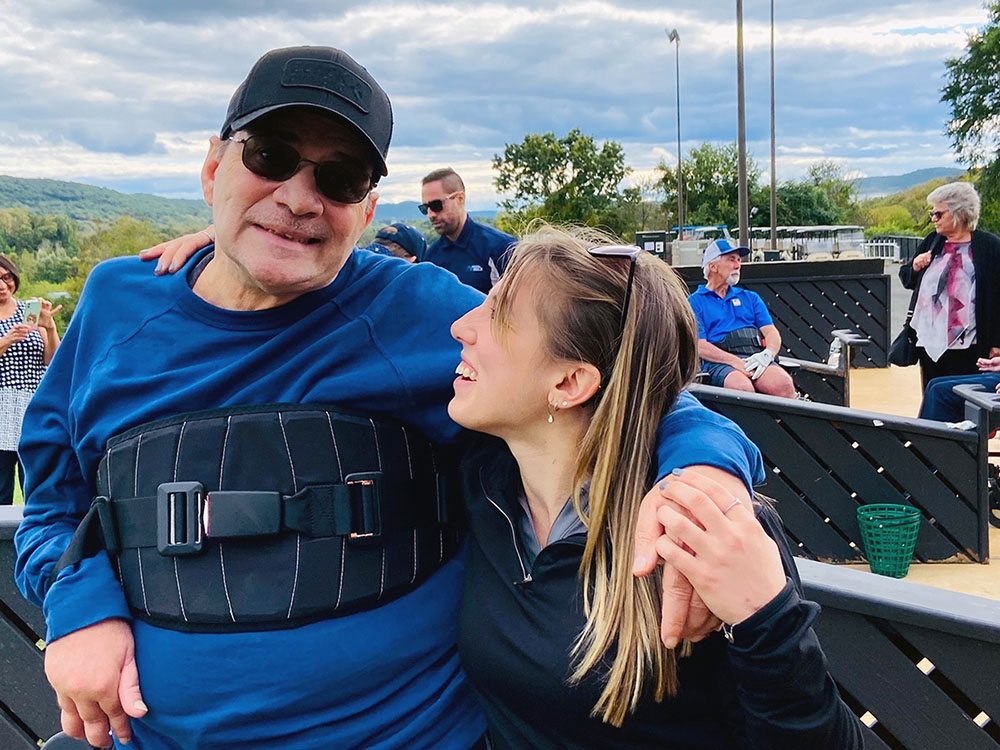 This is PTW's largest fundraising event held annually in September. Those interested may join us for a fun day of golf including lunch, cocktail hour, and dinner banquet.
Even if you are not a golfer, we invite anyone to join us for the evening. At the dinner, attendees and guests can learn more about PTW and participate in a live "auction" to help PTW acquire much-needed state-of-the-art equipment and other items. Sponsorship opportunities are also available.
For more information, contact Kate Wolfe at kwolfe@pushtowalknj.org.