The Mission of Push to Walk
The mission of Push to Walk is to provide individualized workouts and resources to people with spinal cord injuries and other forms of paralysis to optimize current quality of life and to prepare for future medical advancements.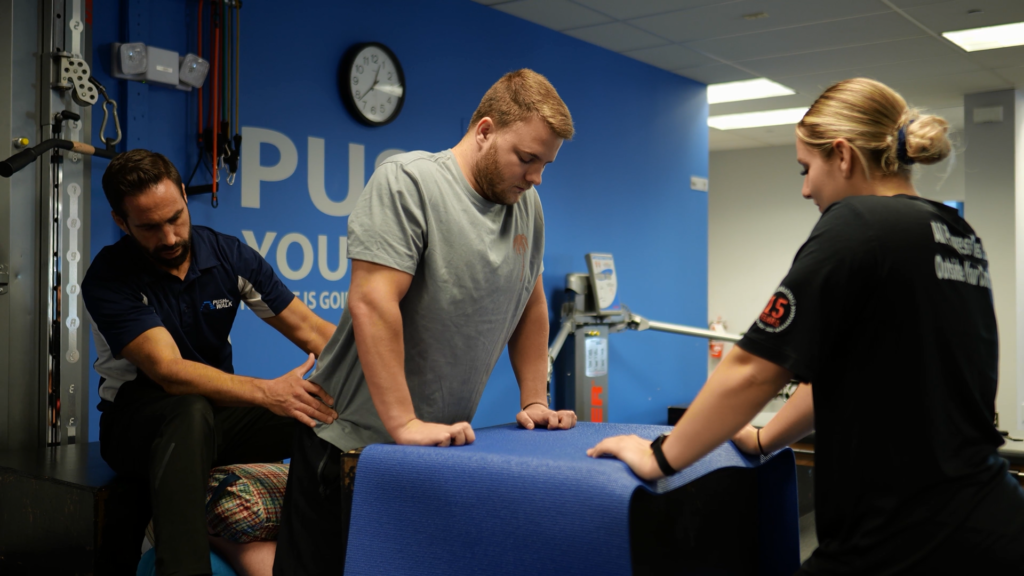 The vision of Push to Walk is that all members of the paralysis community achieve their highest level of physical fitness.
We are committed to providing a quality workout for each of our clients. Our trainers give one-on-one, undivided attention throughout every session.

We are committed to helping our clients grow in strength and capability by keeping workouts "new," challenging, and consistent with their individual goals.

We are interested in helping our clients develop both mind and body. We encourage improvement by building a trainer/client relationship that is based on soliciting client feedback at the end of a session, and a thorough understanding of individual goals as the basis for planning future sessions. We use video and session notes that we prepare at the end of each workout as part of our bi-annual evaluations with clients to discuss progress and potential areas for improvement.

We are committed to providing information and resources beneficial to our clients and their families, including fund raising activities and opportunities.

We will never short-cut a client's scheduled workout time–and ask that our clients arrive on time.

Push to Walk fully supports continuing education for its staff and a collaborative work environment that fosters learning and sharing of best practices.


We are dedicated to providing a safe, clean, and organized gym for clients to work out through regularly scheduled maintenance and sanitation.