Push to Walk (PTW) was founded in 2007 by people who have been directly impacted by paralysis and understand the physical, psychological, emotional, and financial effects it can have on those who experience such trauma.
How Push to Walk Came to Be
Darren Templeton sustained a C5 spinal cord injury after diving into shallow water in July 2004. He was eighteen years old at the time. Upon completing traditional in-patient and outpatient rehabilitation therapy, Darren was looking for a way to improve and increase his abilities. Hiring a personal trainer and going to an intensive exercise program in Carlsbad, CA multiple times gave Darren the idea to start a similar program in New Jersey.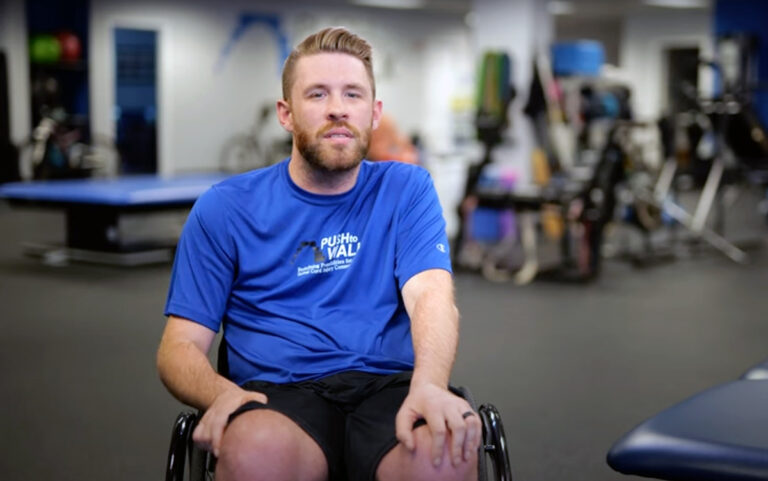 Darren founded Push to Walk as a nonprofit organization with his mother, Cynthia Templeton. They opened their doors to the first PTW 1000-square-foot facility in Bloomingdale, NJ in January 2007, welcoming their first three clients. 
Since then, with the help of specialized trainers and a small but passionate administrative team, they have remained dedicated to providing the services and environment necessary to help individuals with paralysis live more independent and fulfilling lives.
New Space, New Equipment, New Clients
After only 18 months, PTW outgrew its first facility and moved to Riverdale, NJ in August 2008, first occupying 3500 square feet for several years and then adding another 3500 square feet upstairs. Over the last 15 years, as the news about the PTW program spread, the clientele expanded to include people with traumatic brain injuries, multiple sclerosis, and stroke, in addition to spinal cord injuries. To effectively serve these clients, PTW continued to acquire new equipment, including the Rifton Walker, Galileo, and Functional ElectricalStimulation equipment that could assist individuals towards reaching their goals of increased strength, mobility, and independence.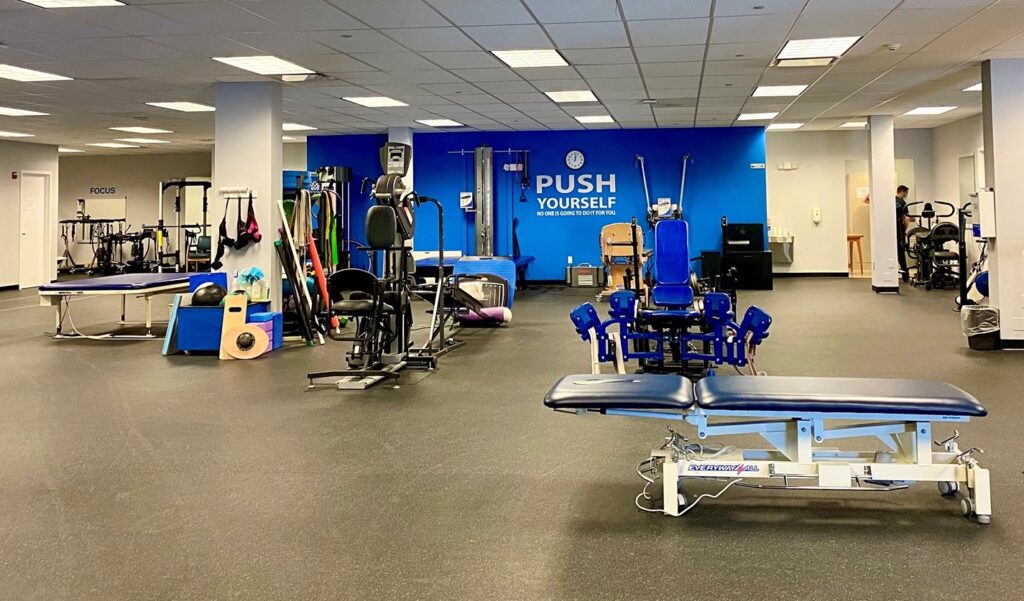 Fostering Community and Support
Throughout its history, Push to Walk has made supporting not only its clients but also their families, a priority.
For more than a decade, PTW has continued to expand its activities for clients and their families. For example, in July 2012 it initiated a week-long summer camp program, offering motivational speakers, adaptive sports, trivia nights, and other activities to bring the PTW family together. It has also expanded its community outreach by organizing open houses, golf outings, casino nights, and other events for donors, clients, and their families and friends. Ongoing dialogue with the medical community, researchers, and academics has also been an important focus for Push to Walk throughout its history. In recent years, the organization has received increasing recognition from the academic and research community about the value of its approach and program.
PTW continues to receive increasing support from foundations, corporate sponsors, and individual donors who understand the difference their contributions are making in the lives of individuals living with paralysis.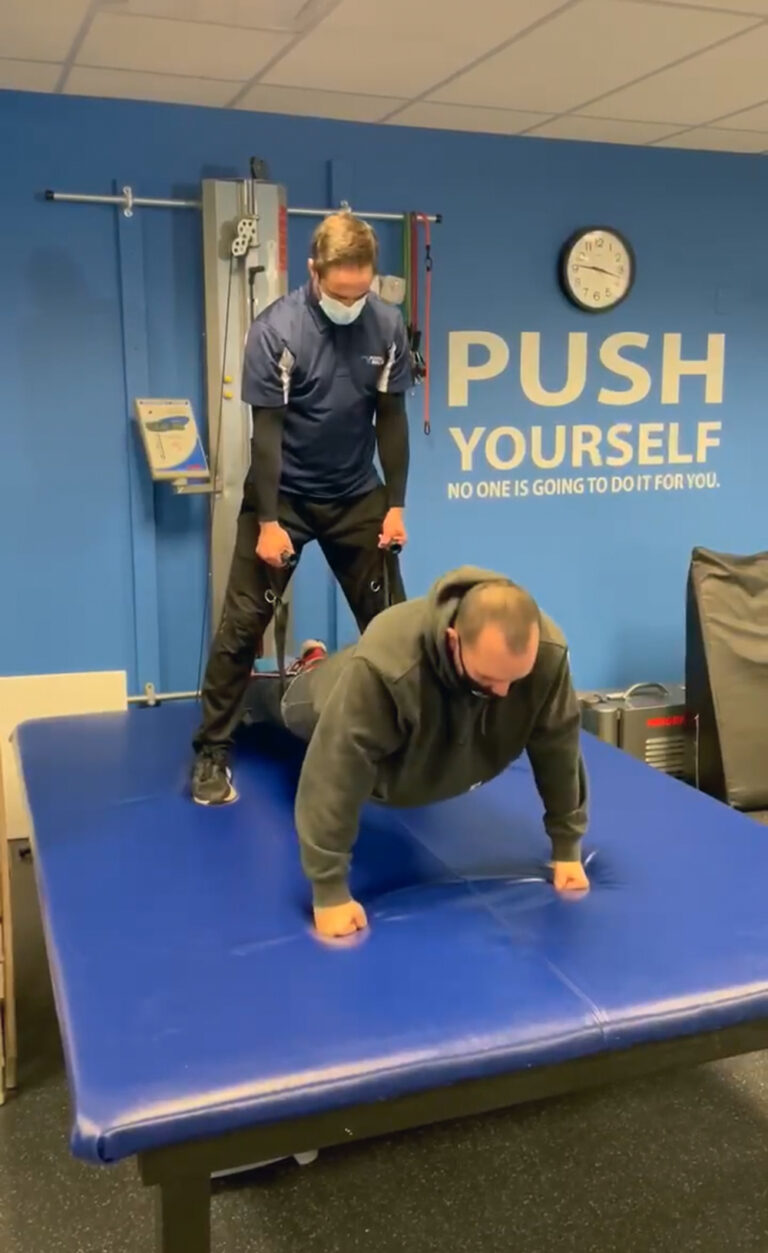 To provide a larger, more efficient space in which clients and trainers could work, Push to Walk moved to Oakland in October 2016, marking another milestone in its history. However, the real achievement of Push to Walk is not represented by its expanded space or acquisition of new equipment, but by what clients are accomplishing in its specialized gym. 
Since 2007, Push to Walk has served more than 500 families and 300 clients, all motivated to work to enhance their quality of life.
The personal accomplishments of each of these clients are what matter most. The first time walking in five years. The first time transitioning from sitting to standing with minimal assistance. The first time walking up stairs. 
These are the differences that matter. 
We will continue to help our clients set and achieve goals like these so they can lead productive and fulfilling lives.