Push to Walk (PTW) was founded in 2007 by 

Cynthia

and

Darren Templeton

 – a mother and son who share a passion for helping individuals with paralysis live fulfilling lives. In the process, they built a community of 

clients

, families, friends, trainers, researchers, and other professionals who share friendships and resources.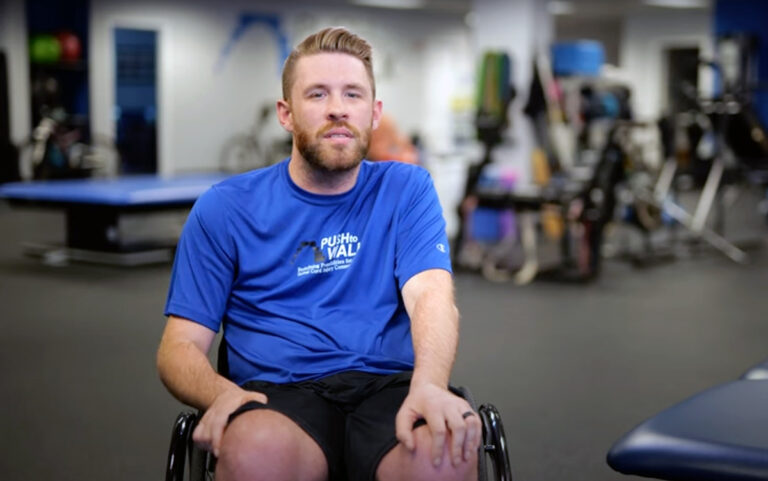 See Our Inspirational Clients in Action
One-on-one: customized workouts tailored to you.
Workouts are done completely out of the wheelchair.
Longer workouts that focus on you.
An upbeat, inspiring, and motivating environment
Camaraderie among clients,

supporting and encouraging each other.

Specialized in all types of neurological disorders.

Creative trainers use various equipment in the gym to adapt any exercise to meet the needs of the client.

Your workout is based on your goals.
Our Unique Approach to Exercise Therapy
We use training methods to help clients regain strength, function, and independence. 
Our staff  works hard to promote confidence and inner strength in each client. 
As a result of a commitment to a consistent exercise program, clients have experienced success in professional careers, adaptive sports, and other interests. 
PTW offers social activities at which individuals and families can share experiences, information, and resources. As a result, friendships are formed and camaraderie is established that helps everyone better navigate the world of paralysis.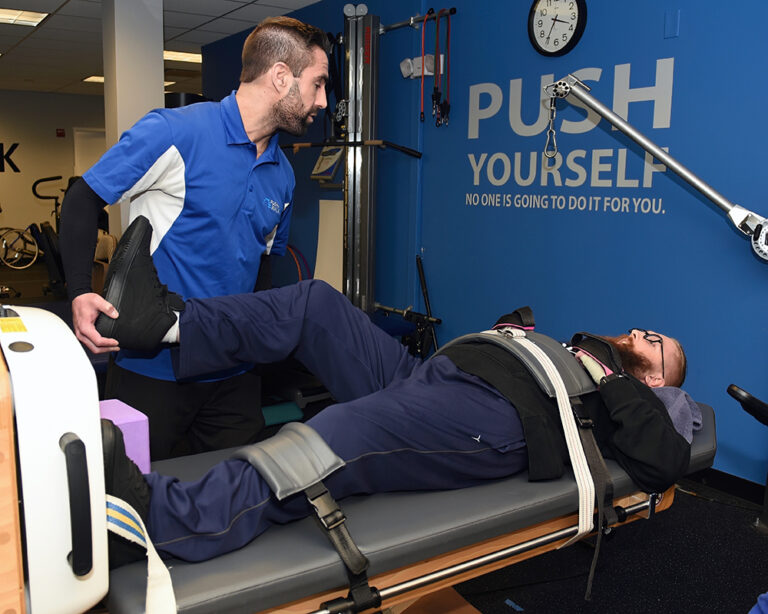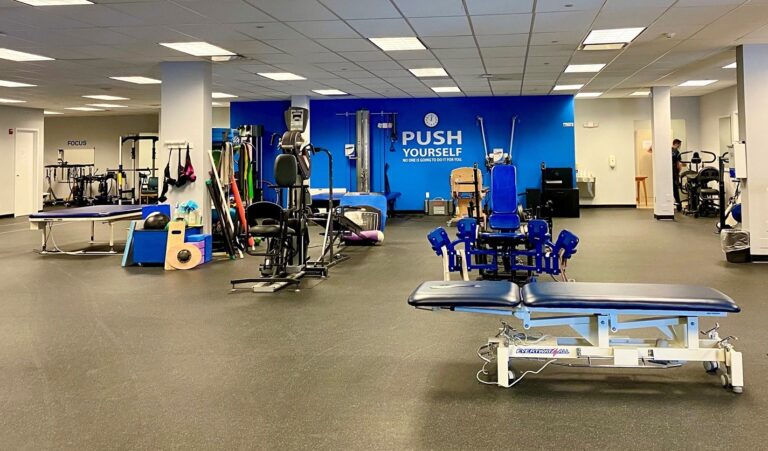 Since our beginning, PTW has established itself as a highly regarded option for people with paralysis to exercise and regain strength, function, and independence. We have grown steadily and are currently housed in a state-of-the-art facility in Oakland, New Jersey that is accessible, inviting, upbeat, and challenging.
PTW is proud to describe itself as offering the highest quality specialized exercise program in the New York, New Jersey, Connecticut, and Pennsylvania regions. 
Our program staff meet stringent educational and professional requirements and continually learn new and novel techniques in order the help the clients reach their personal goals. Administrative staff supports the program through grant writing, fundraising events, marketing activities and human resources. The entire board and staff support and carry out the mission of PTW every day.

 
There is pride and confidence in how the organization is run, and it is important that others view us as having those qualities. Clients and their families trust us to treat them safely, kindly, and with dignity. High expectations are set for all staff members; program quality is never compromised. The atmosphere is one that encourages hard work, challenges, and determination. Positive attitudes are obvious in every area of the gym.

 
Push to Walk (PTW) is a qualified 501(c)(3) organization. 
Form 990 is an informational tax form that most tax-exempt organizations, such as PTW, must file annually. It requests information about the organization's activities, governance and finances. Download our 2020 Form 990 here.
Scholarships make it possible.
Many of our clients cannot afford the life-changing care they receive. Our scholarship program makes it possible.
Please consider a small donation.
Each of our clients has their own unique story to tell. Get to know them and take a look at them in action on our YouTube page.
"Once you're here, you don't even realize how hard you're working. You're just having a good time. You know, you feel normal."
Susan
Push to Walk Client
"I've seen a huge difference… I can stay up later. I can be more active in the community, with my friends, and everything."
Kate
Push to Walk Client