What to Expect from Exercise Therapy at Push to Walk
At Push to Walk, Our Clients Come First
Our clients are at the very heart of our Mission and Vision: to provide the highest level of physical fitness to all members of the paralysis community.

 

We are inclusive. We work with all types of neurological conditions.

We meet each individual's needs.

 

We develop workouts and programs around the goals of the client.
Our clients are our reason for being.

Our services help our clients with their mobility issues and enable them to develop the strength, flexibility and skills needed to perform everyday tasks most of us take for granted—from brushing one's teeth, to dressing independently, to driving a car, to grocery shopping, and even caring for children. As the number of individuals with paralysis continues to increase because of traumatic injuries and conditions such as strokes and multiple sclerosis, more and more individuals need exercise and wellness programs that are targeted to their unique needs.
A Day in the Life at Push to Walk
From your 1

st

appointment at Push to Walk — the initial evaluation — we are focusing on you, your story, your needs, and your goals!

 

We work on building strength, flexibility, and mobility to help you become stronger and more confident and assist you with activities of daily living – giving you more independence.

 
Typical workout would include some variation of the following:
Stretch – lower body and upper body

 

Seating balance and endurance

 

Upper body work and core

 

Squats on the total gym

 
Standing endurance and balance

 

Hand cycling

 

Walk – gait training with as much assistance as needed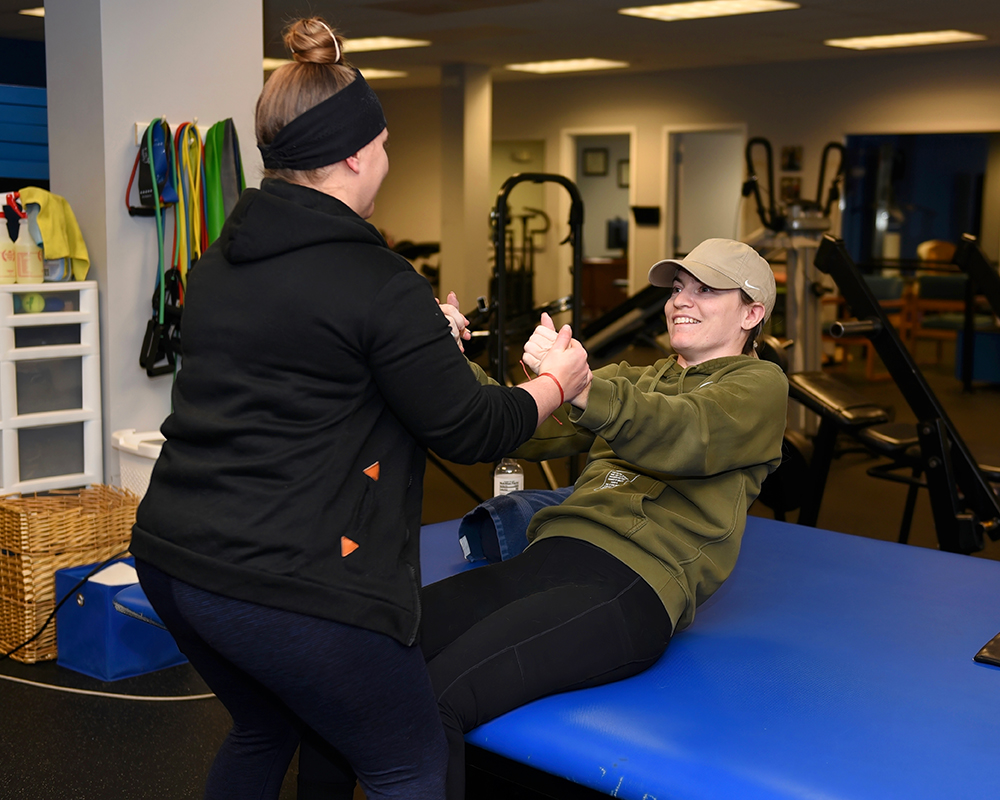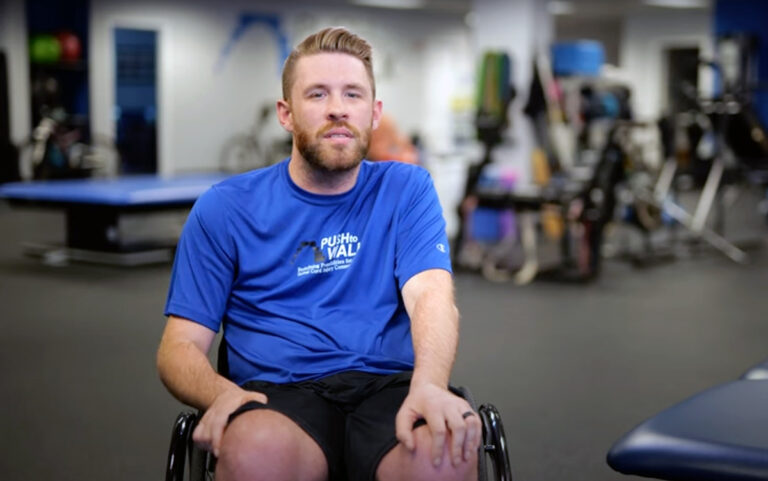 After sustaining his spinal cord injury one month after his high school graduation, o

ur Founder, Darren Templeton,

continues to work out at PTW twice a week. Darren's workouts are geared toward his specific injury and are tailored to his unique needs.
Warm up on the Sci fit

 

Total gym with the Galileo

 

Seated leg presses & squats

 

Upper body & core

 

Walk

 
Darren moved forward with his life after his accident. He attended Ramapo College for his undergraduate degree in finance and continued at Rutgers Newark for his MBA in Supply Chain Management. After working at Ashland Chemical for several years, he has been working with the family business, now running operations for Millennium Technologies.  
Darren is married, owns his own home, is an avid sports fan and plays wheelchair rugby. He enjoys traveling with his wife, Keirsten and swimming in his pool.  
Darren believes that regular exercise has helped him stay strong and healthy, enabling him to work full time, drive independently and live a full and happy life. Darren's story is a common one for PTW clients, and he is always available to speak with other people who have experienced similar injuries to help them on their journeys.