Sponsorship Opportunities
Each year, we invite individuals, groups, and corporations to sponsor our key events.

A number of

sponsorship levels and opportunities are available. For information on how to become a sponsor, contact

kwolfe@pushtowalknj.org

.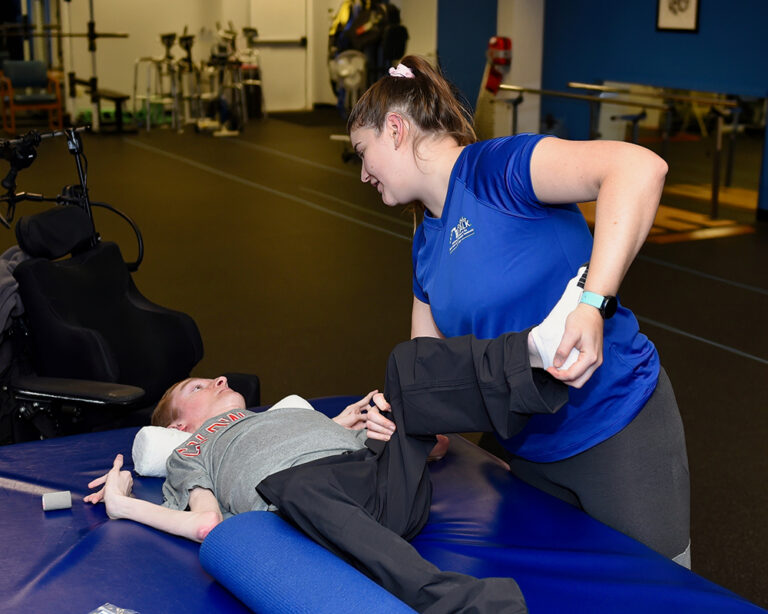 We are grateful for the overwhelming support we received for our 15th Anniversary Gala!
Strength Sponsor 
Marge & George Derrick 

Progress Sponsor 
David & Gwen Baker 
 
Friend Sponsors 
Liz & Ed Schecter 
Eugene & Judy Murphy 
Richard Kobylarz 
Ralph Rathyen & Barbara Purdy 
Howard & Robin Bielski 
Phil Monaco 
Domino Fortino 
Rodger Pisani 
Derek Vanelli, State Farm 
Alex & Maryann Martello
"Once you're here, you don't even realize how hard you're working. You're just having a good time. You know, you feel normal."
Susan D.
Push to Walk Client
Scholarships make it possible.
Many of our clients cannot afford the life-changing care they receive. Our scholarship program makes it possible.
Please consider a small donation.