The Push to Walk Difference
Push to Walk is a specially equipped nonprofit gym located in Oakland, NJ that offers physical rehabilitation and resources to people with spinal cord injuries and other neurological disorders. 
Push to Walk's Activities-Based Trainers work 1-on-1 with the client for the entirety of the session. Push to Walk's gym is a positive and uplifting environment designed to facilitate hard work for a client's desired results. This setting allows each client to work at his or her own pace and set goals under the direction of professional trainers. Our facility is completely accessible for all clients. PTW maintains an ongoing dialogue with the medical community, researchers, and academics.
Individualized Physical Rehabilitation
Each client receives an assessment of personal and individual abilities, strengths, and goals by a qualified professional. Exercise programs are individually designed and continually updated and improved to stay progressively challenging. 
They focus not only on what individuals can do, but also on what they wish to do.
Research shows the many benefits of exercise for everyone, including people with physical disabilities. This forms the basis for why Push to Walk strives to help people:
Maximize their physical health and well-being. 

Work toward and achieve optimal function and independence. 

Live life as fully and productively as possible.
Through consistent weight-bearing exercise routines and electric stimulus-aided activities, a person with paralysis spends fewer days in the hospital, has a stronger cardiovascular system, and actually develops increased motor functions.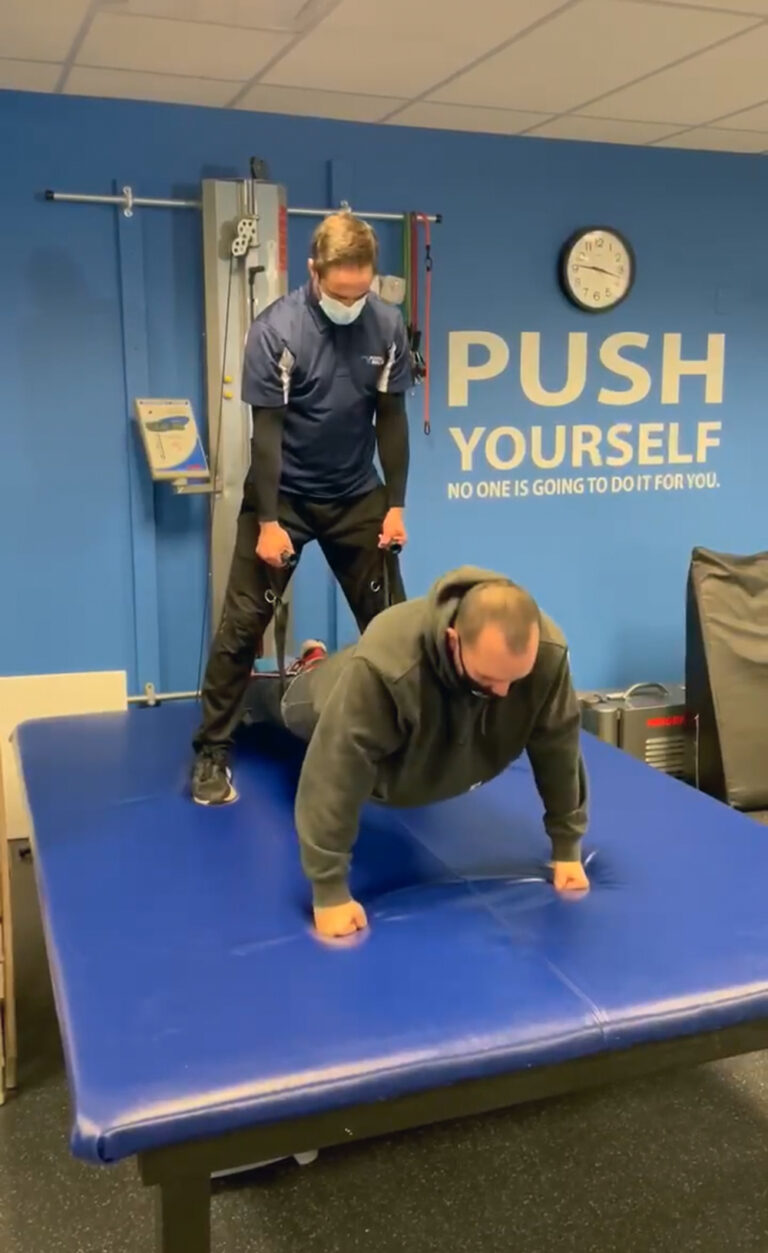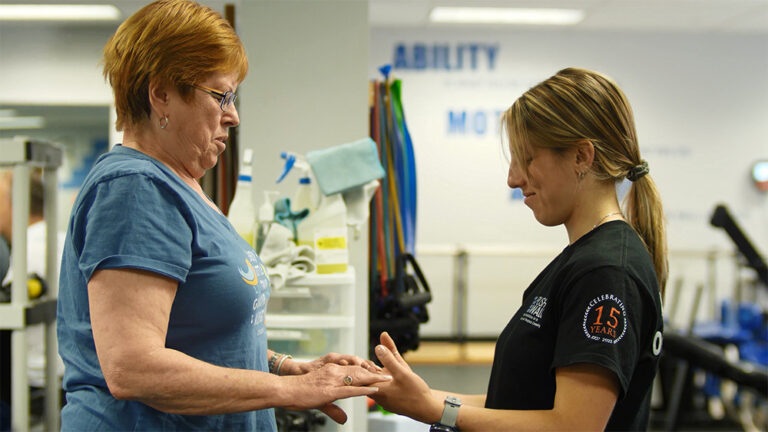 Push to Walk's trainers work hard to promote confidence and inner strength in each client. They encourage everyone to identify and embrace a good work ethic so they may see improvements in their daily lives. We complement our workouts with social programs and community events to keep our clients involved and motivated.
Each of our clients has their own unique story to tell. Get to know them and take a look at them in action on our YouTube page.
See Our Inspirational Clients in Action
"Once you're here, you don't even realize how hard you're working. You're just having a good time. You know, you feel normal."
Susan
Push to Walk Client
"I've seen a huge difference… I can stay up later. I can be more active in the community, with my friends, and everything."
Jane Doe
Push to Walk Client
Scholarships make it possible.
Many of our clients cannot afford the life-changing care they receive. Our scholarship program makes it possible.
Please consider a small donation.