Bianca Faith Johnson, J.D.
Bianca Faith Johnson is currently an adjunct professor for the City University of New York, primarily in the English and Business departments. In addition to Higher Education, Bianca has over ten years of experience teaching at the Junior High School level in several urban communities. She has also been involved with several non-profit organizations which range from, Athletic Parent Associations to housing programs for pregnant teens. Bianca has an extreme passion for sports, entertainment, and artists' rights which was the catalyst for her obtaining her Juris Doctorate degree from Touro Law Center in Central Islip, New York. Bianca is also currently enrolled at Rutgers University School of Business, where she is pursuing her MBA in Strategic Leadership. Bianca was injured in a motorcycle accident in 2017 which left her paralyzed from the chest down. However, she did not allow it to break her spirits and has since spoken in front of thousands of people at several large conferences and events where she advocated for women's rights and raised awareness for the Spinal Cord Injury Community. Bianca has been a client of Push to Walk since 2018 and believes, as a result, she has strengthened and improved tremendously. Follow her progress by searching #BiancaIsPushingToWalk on Instagram and Facebook.
Victoria is a Vice President of Marketing at Lakeland Bank where she leads the organization's data-driven marketing strategy and digital marketing efforts. She brings nearly 10 years of experience in corporate marketing and consumer insights to the Push to Walk team, along with a long-standing commitment to supporting local non-profits making a positive difference in the lives of others. Lakeland Bank has been a supporter of Push to Walk since 2007 and Victoria is proud to support the on-going growth and success of this valuable organization. Duffin holds a B.A. in Mass Communications from the University of Delaware and is currently completing her M.B.A. at Seton Hall University.
Dr. Catherine Mazzola is certified by the American Board of Neurological Surgeons and the American Board of Pediatric Neurological Surgery. She completed her Pediatric Neurosurgical Fellowship at the University of Pittsburgh in 2002 and did her neurosurgery residency at New Jersey Medical School. Her special interests include hydrocephalus, traumatic brain injury and concussion, pediatric brain and spine tumors, craniofacial surgery, plagiocephaly, torticollis, Chiari malformation, cerebral palsy, spina bifida, spine deformity, epilepsy surgery and the management of movement disorders such as dystonia and spasticity. Dr. Mazzola is the founder of the Craniofacial Center at Goryeb Children's Hospital, the Pediatric Brain and Spine Tumor Center (now called GNOP) and the Spasticity and Gait Disorder Center of Goryeb Children's Hospital. She has been the Director of the Division of Pediatric Neurological Surgery since 2005. Dr. Catherine Mazzola has gone on neurosurgical missionary trips to Kenya and plans to go on future mission trips to other parts of the world for pediatric neurosurgery outreach. She is also involved in mentorship, training and education of pre-medical undergraduates, medical school students, and residents. Dr. Mazzola grew up in Queens, NY and currently lives with her husband and five children in northern New Jersey.
Kevin is currently the Operations Manager at Vernon Valley Teleport for US Electrodynamics in Vernon, NJ. He has been in the space/telecommunications industry since 1979 starting with his career in the US Air Force. Kevin is a team member for two patents for innovation in satellite command and control software. He has been involved in volunteer work since 1986 with various sports leagues and the Knights of Columbus where he served two terms as Grand Knight. Kevin was first introduced to Push to Walk at Kessler where his youngest son was being treated for a spinal cord injury. His son attended Push to Walk for two years before returning to college. Kevin and his wife of 39 years have four children and live in Port Jervis, NY.
Paul is a former board trustee and Board Chair. He stayed involved with Push to Walk in various volunteer roles and now returns (Dec '22) for a second round as a trustee. He retired in 2018 from Plymouth Rock Assurance after a long career in the personal lines property and casualty insurance industry. Paul is a Chartered Property and Casualty Underwriter (CPCU), has an undergraduate degree from Seton Hall University, and an MBA from Monmouth University. He spent many years coaching youth sports, has participated in the Seton Hall Career Center mentoring program and enjoys almost any kind of outdoor activity.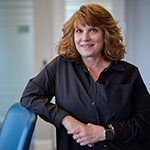 Anne is the assistant branch manager of the Piscataway branch of Peoples SecurityBank and Trust. In addition to banking, I have a small business background. I am the CRA representative of my bank for New Jersey and have Volunteered and been involved with many organizations from health care to dog rescue.
Domingo is a Senior Account Executive at Coupa Software with overall responsibility for enterprise customers in the Mid-Atlantic region. He joined Coupa in 2022 after nearly eleven years with SAP, where he held a variety of key sales roles, including within the office of the President. Domingo earned his undergraduate degrees in biological sciences and interdisciplinary studies at the University of Missouri in Columbia, Missouri. He also obtained a minor in leadership and public service. Domingo served as Executive Director for STRIPES, a 501c3, during his undergraduate years. The organization was composed of 300 volunteers and provided more than 10,000 safe rides annually to University students. Notable accomplishments are renegotiating agreements with rental car agencies and starting an endowment as well as a parallel $1M capital campaign. After graduating, Domingo moved out East to complete his MBA at Rutgers with dual concentrations in Finance and Supply Chain Management.He first became exposed to Templeton's and Push to Walk as a classmate of Darren's at Rutgers. Domingo has attended the golf tournament almost every Fall and the Poker night each spring. His first experience with leadership of the organization was on our recent Gala Committee. He looks forward to hopefully joining the Board of Directors and assisting with Finance, Marketing, and/or Events. Domingo has been very active in charitable organizations and is particularly proud of his work for Fisher House Foundation. In 2015 he started a charity motorcycle ride that raised more than $380,000 for military families and delivered more than 9,000 welcome kits to homes across Pennsylvania, Maryland, Washington D.C., Illinois, and Wisconsin.He is particularly proud that most of the funds raised came from small-dollar donors–the event's single largest donation ever was $1,000. Domingo led that event for 7 years.He also has helped endow the Jordan Ali Halane Memorial Fund and previously the Missouri Unions Entrepreneurship Program, providing scholarships for aspirational undergraduate students. Domingo is also in his first three-year term as a Trustee of the Jefferson Club, the University of Missouri's donor network for high-dollar donations (minimum $50K). He currently serves on their Recruitment committee.In his free time, Domingo loves to travel and play tennis. He has visited all 7 continents as well as all 4 tennis grand slams. He is active in Philadelphia and a member of the Racquet Club of Philadelphia.
Jim is currently an agent at New York Life. He joined New York Life after graduating college with a business degree in 1980. He grew up in Wayne, NJ and he currently lives in Wayne. Jim is married to his wife Liz and has two grown children.He has two grandchildren and a daughter-in-law. Jim stopped walking after receiving brain aneurysm surgery in 2014. He has been coming to Push to Walk since 2015. Jim joined us to Walk's Board of Trustees in 2023
We thank these board trustees for their dedication to founding
Push to Walk and for their ongoing service and support.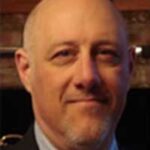 Trustee 2007-2010 (Deceased March 2, 2020)
Joseph was a dear friend and generous supporter of Push to Walk while the idea was still a dream. He helped make it a reality by taking a lead role in helping Push to Walk form and open its doors by providing the legal work necessary to be recognized as a non-profit organization. Joe will always be in our hearts and will be greatly missed.
During his law career, Joe concentrated in municipal government law, public service labor matters, civil litigation, personal injury and land use law. He joined the firm of Struble and Appelt in 1984 with an extensive background in corporate finance. Before retiring, he was the managing partner of the firm Struble, Ragno in Riverdale, NJ.
Howard is a licensed CPA since 1981. As a Partner in accounting firms for more than 26 years, his duties include auditing, general accounting, business and personal tax preparation, and tax planning. His concentration is in the following industries: Food and Beverage, Transportation, Manufacturing, Retail Trade, Health Services, Contractors, Professional Services and Non-Profit Entities. His office is in West Orange, NJ. 
Ralph has a BA and MA in History and a Masters of Education in Educational Administration from William Paterson University. He retired after 35 years as a public school teacher, coach and educational supervisor in the Butler Public Schools in Butler, NJ. He has also been a licensed professional realtor for five years with a background in residential and commercial real estate.