Get Involved
We invite you to become involved in our organization by volunteering for the Board, a committee or task force, serving as a college intern, and/or supporting our events. You may also consider a career at Push to Walk, working directly with clients as a trainer or aide.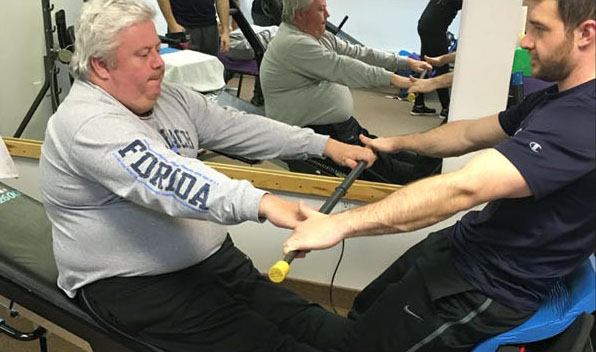 Become a Board Member
Our current Board continually seeks people interested in donating their time and professional expertise to assist in the oversight and operations of Push to Walk. Board membership is a three-year term and meetings are held monthly. Board Members are expected to participate fully in decision-making and fundraising.
Serve on a Committee or Task Force
PTW has ongoing projects where volunteers could be very beneficial. Whether serving on administrative oversight committees, assisting with specific tasks like marketing and public relations, or helping with special events, volunteers provide extra manpower to accomplish more than the Board and staff could do alone. Let us know if you are interested in helping PTW with any of these short-term needs!
Be a Student Intern
Push to Walk has developed relationships with Ramapo College, William Paterson University, and Montclair State University to provide college students with experience directly related to their field of study. Majors such as Exercise Science, Communications, Writing, Journalism, and Marketing are a few areas where interns can gain valuable experience while earning college credit.
Support an Event
Push to Walk holds several fundraisers during the year including its Annual Golf Outing and Dinner, Casino Night, and Beefsteak. The organization also participates every spring in the NJ Marathon in Monmouth County. We welcome volunteer assistance on all of these events and encourage you, your families and friends to participate in them. It is a great way to show support for our clients! For more information, email slajam@pushtowalknj.org.