Introducing Push to Walk's New Executive Director
Oakland, NJ – June 1, 2022 – Push to Walk, an Oakland, NJ non-profit providing specialized workouts for individuals with spinal cord injuries and other forms of paralysis, is excited to announce the promotion of Kate Wolfe to the role of Executive Director. Kate will be replacing Vivian Kiggins, who will be retiring after more than four years as Push to Walk's Executive Director and over 30 years in the nonprofit sector. During this transition, we are pleased to report that Vivian will still be writing grants for Push to Walk on a part-time basis. During Vivian's semi-retirement, she hopes to spend more time with her grandchildren, especially the new grandchild due this summer.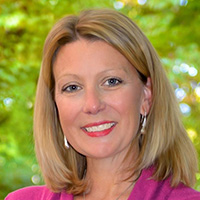 Kate is excited to start her new journey as the Executive Director at Push to Walk beginning June 1, 2022. Joining PTW in 2016, Kate has already worn several hats, starting with her role as a part-time Administrative Assistant, which evolved into her becoming the Client and Event Coordinator in January 2020. Kate attended the University of Tennessee at Chattanooga, where she received a bachelor's degree in Business Management. She then worked as an event planner for various organizations such as Meeting Partners, planning corporate special events. She has been an active volunteer in the school community since 2006. Kate's new role as the Executive Director will focus on leadership, fundraising, outreach, and partnerships while continuing to build important relationships with our clients.
"We are thrilled that Push to Walk will continue to benefit from Kate's experience and deep knowledge of Push to Walk's operations, combined with her immense compassion for our clients as she takes over this important role" – Julia Swajger
(Communications & Development Assistant)
Click For Post