PTW's Paralysis Community Continues to Embrace Olympic Spirit
It's been a week since the winter Olympics concluded, but the Olympic spirit of the athletes endures well beyond the competitions on the mountain tops and in the ice rinks. I recently witnessed the Olympic spirit in action at Push to Walk (PTW), a nonprofit exercise facility for paralyzed individuals and others with neurological conditions that impair their mobility.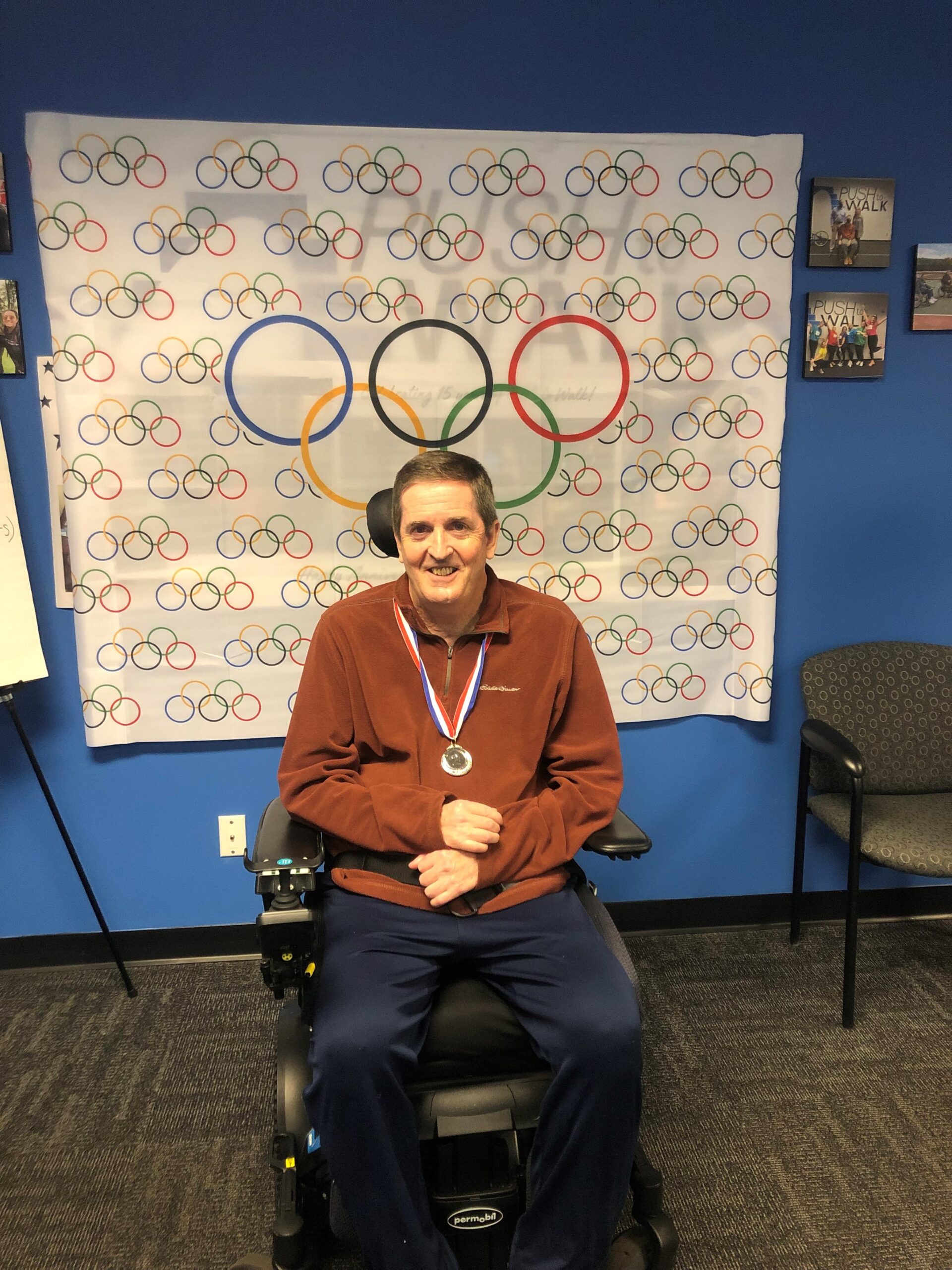 I had the privilege of a front row seat watching individuals compete in wheelchair races outside the PTW gym in Oakland as part of their own "mini-Olympics," organized in celebration of this Olympic year and PTW's 15th anniversary. As in Beijing, there were no rows of spectators, but it didn't make the races any less exciting. Family members along with PTW staff cheered on the racers until each one crossed the finish line.
Inside the gym, individuals who had traumatic brain injuries, spinal cord injuries, cerebral palsy, multiple sclerosis, and other mobility issues, competed with one another using the arm bike and specialized treadmills and bicycles that provide functional electrical stimulation (FES) — essentially stimulating the muscles of the leg to contract so one can walk or cycle. Still others sweated out pushups and sit-ups to achieve a "medal" for their team. The gym was alive with the spirit of unity, friendship, and sportsmanship.
Over 50 PTW clients participated in the events that were led by PTW trainers certified in working with people who have spinal cord injuries and other neurological mobility impairments. According to Program Director Chris Meola, the Olympics were a source of inspiration for PTW clients who work day in and day out to build their strength and gain greater mobility and independence. Many have trained at PTW two and three times a week for five and ten years. Determination. Dedication. Resilience. It's something PTW clients know a lot about.
As a long-time supporter of PTW, I continue to be inspired by the PTW community where individuals from all walks of life – teens and senior citizens, mothers and fathers, students, and entrepreneurs – exercise with the ultimate goal of improving their quality of life. The PTW "mini- Olympics" gave them an opportunity not only to compete with others who face the challenge of living with paralysis, but also to applaud each other for their achievements.
Those who crossed the finish line during this special PTW "Olympic" event did so glowing with pride and happiness. There were no losers. Team members received medals for their fortitude, work ethic and commitment to performing their best. I was lucky enough to witness their achievements.
Click For Blog Post